Welcome to the BWIS website where we share our unique perspective on the modern female scientist. BWIS integrates academic, professional, and social-well being aspects to ensure well-roundedness. We embrace the revamped female scientist, and develop her to ensure that she is IN HER ELEMENT at all times.
Read more about BWIS here and get to know the team here.
RSVP for the BWIS Gala Dinner
Find out more about what it means to be a BWIS Fellow in the scientific community, join us for our BWIS Gala Dinner.
Date: 6th of April 2019
Time: 6 pm
Venue: Birchwood Hotel & OR Tambo Conference Centre
To RSVP and for more details contact info@bwisglobal.co.za
Looking back at BWIS 2018
Watch BWIS Founder Ndoni Mcunu round up all of the activities we got up to this year. It has been a pleasure working with the 2018 fellows and we look forward to seeing you progress in your careers. BWIS 2019 Fellowship applications close on the 28 February, apply here for a last chance to join us. Applications close at 24h00.
Ndoni Mcunu – Nature Journal Contribution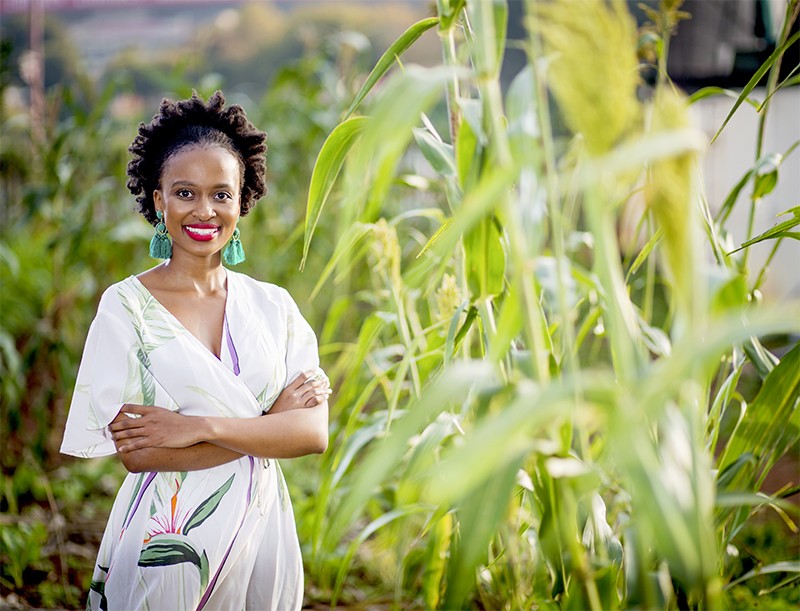 BWIS Founder Ndoni Mcunu was recently interviewed by the Nature Journal – the leading weekly, international scientific journal. Thank you for the great article and interview. See the article here.
International Day of Women and Girls' in Science
BWIS Founder and CEO interviewed SABC News, watch the full interview here.
Ndoni Mcunu – TEDxCapeTown
Congratulations to BWIS founder and CEO on the success of her talk titled "What does it mean for society when women walk away from science?" at the recent TEDxCapeTown event.
Applications Now Open!
Starting today, we're accepting applications for the 2019 BWIS Fellowship!
To apply, candidates should fill out the online form here!
Membership is free and all applications must be sent by the 28th of February 2019. Don't miss this opportunity!
Click here, to find out what the BWIS fellowhship programme entails and what it means to be a fellow. You can find more information about membership requirements here.
You are invited:
Black Women In Science Gala Dinner
A happy 2019 to you all! To kick-start the year, please save the date for the Black Women in Science dinner, 6th of April 2019. The event is themed "The African Element".
More details to follow.
For table bookings, please contact info@bwisglobal.co.za.
BWIS International "Scientist of the Month" Feature
Manti Precious Radingoana
For our January BWIS International scientist feature, we follow Manti Radingoana, a South African PhD student studying in France.
This casual and candid VLOG series features African post-graduate students pursuing their studies in an international institution. We share some realistic insight on what goes on in their day-to-day lives, showcasing both academic and non-academic activities.
Look out for the next VLOG in February!
CIRIMAT Research Institute (Toulouse, France)
Université Toulouse III Paul Sabatier
Business and Science
BWIS Founder Ndoni Mcunu Speaking about why she founded the organisation and the importance of female scientist representation in the business sector. 
See the full workshop via our YouTube page here.
Nwabisa Mkhize
BWIS Member Nwabisa Mkhize explains what it means to be a female scientist in BWIS. Thank you Nwabisa for being a part of this powerful group of women! See more videos of our members here.
Nkhensani Mogale
Nkhensani Mogale, a young female scientist shares more about her profession as an Anatomy lecturer at the University of Pretoria. Read more in our feature article here.
August 2018
Business Skills Workshop
See more photo's from our first BWIS Business workshops held in Durban and Johannesburg in August here. Thank you to our special guests and speakers Ms. Bathabile Mpofu, Ms. Nokwazi Mzobe and Mr. Mathieu Sacrispeyre for facilitating these sessions.
Women and Girls' in Science Day
BWIS collaborated with SAASTA on a Women and Girls' in the Science Day event on Johannesburg. See more photo's from the event here.
July 2018
Scientific Writing Cape Town
See some more photo's from our Scientific Writing Skills Workshop in Cape Town here.
Young African Scientists in Europe (YASE) 2018
BWIS International hosted a "Meet the Speakers" event at the Young African Scientists in Europe  (YASE) 2018 meeting held in Toulouse, France on the 6 July 2018. This meeting preceded the ESOF (European Science Open Forum) 2018 held in the same city of Toulouse from the 8-14 July 2018, read more.
June 2018
Event 1: Scientific Writing Skills
BWIS hosted the first professional training courses on scientific writing skills on the 9 June 2018 in Durban, 23 June in Johannesburg and 14 July in Cape Town. See more photo's from our events here. 
Young, fit, free and ready for the comrades!
Miss Nokuthula Dubazane
A young environmentalist ready to conquer her first comrades marathon Read more.
Congratulations Nanta!!
Nantale served as a BWIS committee member and is currently pursuing a 6-months internship with United Nations Environment in Kenya. BWIS is extremely proud of your achievement and we wish you all the best. Thank you for your dedication and contribution to BWIS!
I consider water vital to human life. Working to safeguard water resources has become my passion and that's when I feel most in my element – Nantale Edisa (Nsibirwa)